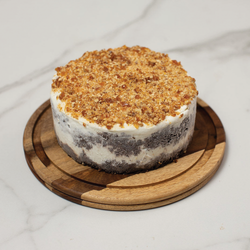 Classic Ice Cream Cake
Alternating layers of vanila ice cream and dark chocolate sponge set together, topped with crunchy praline and chocolate fudge drizzle. Contains nuts. 

Please note that in order to retain the original state of this dessert, it needs to be packaged in an icebox. An additional charge of ₹200 shall be added to the shipping charge at the checkout for the same.